Valentine's Day is around the corner. Have you started scratching your head wondering what to do or buy for your other half?
It's tough, I know, especially if you're a bloke.
Because, let's be honest, Valentine's Day is kind of a big deal to most ladies, so you don't want to be the guy who ends up buying a last minute thoughtless sorry-didn't-have-time gift, do you?
You don't want to overthink the whole thing either.
The good news is… we've got you covered, whether you're a he or she!
We've put together some pretty cool and budget-friendly Valentine's Day photo gift ideas, so that you can chill out and just enjoy spending some quality time with your loving valentine.
Here's how to make it count this year.
1. Say 'I love You' with a photo card of yourself
This simple gesture shows him/her that you care, and that you took the trouble to do the romantic, cheesy, playful, silly thing.
Whether holding a flower bouquet or smelling a rose, blow kissing, or simply smiling or whatever you have in mind for her/him, we'll picture you and craft a beautiful greeting card that's sure to score you some bonus points.
2. Say 'We Love You' with a photo card of you with your kids
You and your kids are what she/he loves the most in the whole world, so she/he will be thrilled to receive a photo card of yourselves so she/he can hang on the wall, display on a shelf or take it back to the office and show off how beautiful her/his family is.
3. Have a Valentine's Day mini session for your kids
Whether you want to make a card with your kid(s) greeting mum/dad with a big fat "I/We LOVE YOU", or simply taking advantage of the opportunity to get a gorgeous collection of high quality images, Valentine's Day makes for a great occasion to photograph your children and capture their glorious cuteness.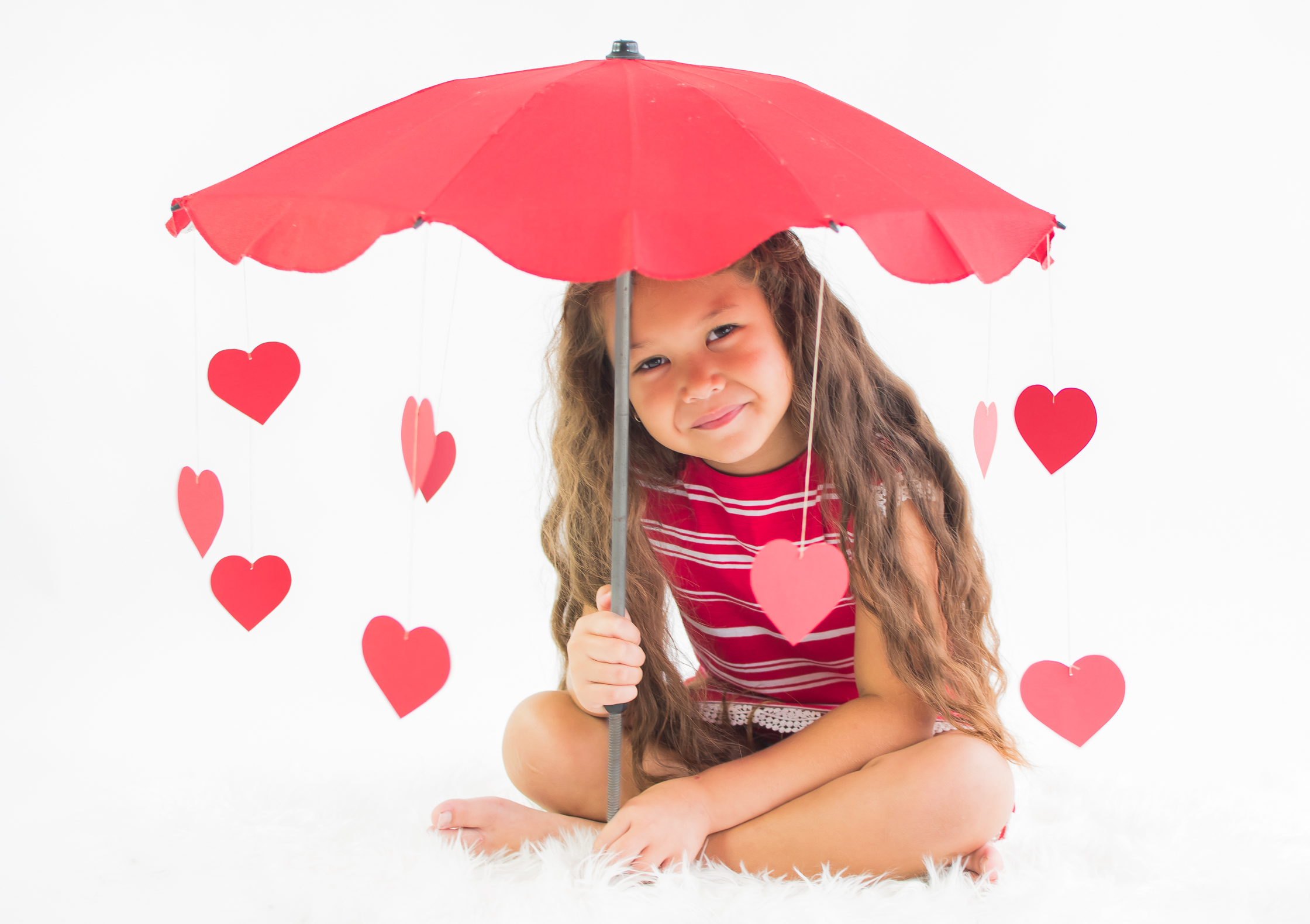 4. Give her/him a Gift Voucher for a portrait session at a later date
Time flies… way too fast, and you don't want to regret the moments you did not capture.
Whether it's the belly of your pregnant wife, the tiny features for your newborn, the endless energy of your playful kids, or simply the joy of the beautiful family you've formed, the "now" is  always worth capturing. Don't let it fade away, turn it into a picture, and come back to it at any time for years to come.
Packaging
We'll wrap it all up in a box with a rose and a chocolate, and deliver it to your door… what can be more convenient?
Pricing
Package A
@ BellaShoot studio
30 min session
Proofing gallery
5 hi-res images
Digital download
Package B
@ BellaShoot studio
30 min session
Proofing gallery
5 hi-res images + collage + card
Digital download
Package C
@ BellaShoot studio
30 min session
Proofing gallery
5 hi-res images + collage + card
Val's Day Box 1
Home delivery
Package D
Pick location (studio/outdoors)
Pick your session and value
Val's Day Box 2
Home delivery
Val's Day Box 1 includes: USB with the digital images of your session, printed photo card, decorative rose, chocolate, delicate wrap up. We deliver it to your door.

Val's Day Box 2 includes: Printed photo voucher, decorative rose, chocolate, delicate wrap up. We deliver it to your door.

For ideas 1 to 3 in the above list, we'll run a 30 minute photoshoot in our home-studio. We'll then give you a proofing gallery from where you'll select the images you want. At this stage you'll also select the specific final product(s) you want, which can include the digital images, digital collages, and digital and printed greeting cards.

Value of Package D is $30 [+ the voucher value]. You can select to pay in full for the session/package of your choice, or credit any amount towards the value of the session.

Cards/vouchers are fully customizable (you may want to personalize the messaging)

Mini-sessions are for kids aged 6 months and older. Price quoted is for up to 2 kids. There is a $15 charge for each additional child.
Interested?
 Contact us here or click on the button below to get a quote
We used BellaShoot for our maternity photos, and also our newborn photos, and I wholeheartedly recommend them. Marie was patient and professional, and made us feel completely relaxed throughout the maternity shoot. She was absolutely amazing with our baby boy, using her magic touch to keep him calm throughout the entire shoot. We are so happy with the end product: photos we will treasure for years to come!
A very professional photographer! The photos were absolutely devine! We will be back for some family shoots next time.
Marie took beautiful photos of my son Harvey when he was just 2 weeks old. She was ever so patient and was so warm and relaxed during the shoot. She has given us some wonderful photos that really captured his tiny, newborn features so beautifully. I just love looking at our photos and so do the grandparents!
I highly recommend BellaShoot. Mariela took beautiful photos of my family.
She is very professional and was excellent with my kids!!